Professional services by SOLO® Miami Shuffleboard Movers
Guaranteed by a national organization IN WRITING
We are the only organization in the industry that offers 7 days per week of support for our customers with the most technologically advanced systems in use today.
Call our professional shuffleboard installers to get your free quote and schedule your moving and installation service. In addition to shuffleboards, we also move and service pool tables.
Your satisfaction has made us the largest and most professional company in the industry.
SOLO® Shuffleboard Movers
Moving your shuffleboard table with SOLO® Miami Shuffleboard Movers in Florida includes professional tear down and transportation with expert leveling and installation.
We handle everything for you from start to finish.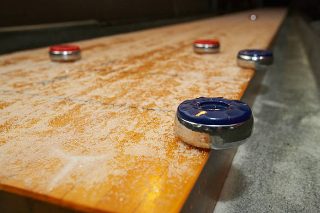 It's easy to damage these large pieces of equipment. The process is technical and, therefore, must be carried out by professional shuffleboard movers.
SOLO® Shuffleboard movers in Miami have experience in the moving side of the business.
Any service on shuffleboards requires trained specialists in the area to achieve the desired result from the installation. Beware of unrealistic offers, many movers do not honor or guarantee their work, and you have to keep in mind that a shuffleboard table is a valuable piece of furniture
SOLO® Shuffleboard Installers
We have installed several shuffleboard tables and have over 20 years of experience doing it.
We build the shuffleboard table from the ground up, ensuring it's perfectly leveled and ready for you to play.
Besides serving shuffleboard tables, our technicians are also experienced pool table movers.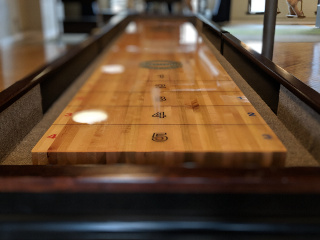 It helps to know the following information before contacting us. This will give you a head start on your move and installation:
Where are you moving from/to:
How long is your shuffleboard table?
Does it have a scoreboard attached?
What is the brand of your table?
Where is it currently located (basement, ground level, 1st or 3rd floor)?
Where will be the destination for it to be installed (ground level, basement)?
When do you need this service done?
Knowing these particulars will help us in the process of quoting you for any service on your table
The ABIA backs the workmanship of our shuffleboard installers
SOLO® Miami Shuffleboard installers have you covered by the only national organization in our industry.
Members of the ABIA offer you an exclusive 1-year service guarantee IN WRITING issued by the American Billiard Installers Association.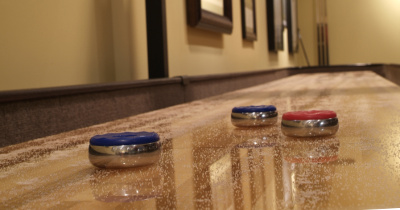 The ABIA was formed to raise the standards in the billiard industry, and we are the best choice in the market. Providing a serviceable written guarantee from the ABIA, we will not only tell you that we guarantee our work, but we also follow through if a problem arises, a rare thing to find in a company in our industry.
This sets us apart from the rest—the highest level of protection in the country.
Shuffleboard Table Sizes / Room Table Size
When in the process of moving a shuffleboard table it is essential to get to know the size of the room where the table is being installed because we want to get the most space and optimal playing area possible
Consider elbow space, distance from windows or fragile items, and 2 feet clearance on all sides of the table recommended.
Shuffleboard tables are available from 8 foot-22 foot lengths
If you have limited space, the best options for you to consider are 9′ and 12′ shuffleboard tables. These are perfect for tight spaces in homes, apartments, bars, or venues.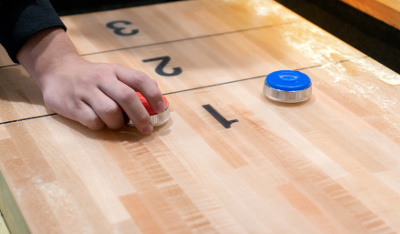 For tables with electronic score units, you want to ensure that you have clearance above the table. Consider if there will be fans, lighting, etc.
Clearance should be your primary concern when choosing a room for the move or installation
Call our professional shuffleboard installers here at SOLO® if you're ready to move and install your shuffleboard.